The release date for Star Wars: Fate of the Jedi: Vortex has been pushed up a week. The novel will now be released on November 30. It was originally set to hit shelves on December 7. Vortex is the sixth novel in the nine-book Fate of the Jedi series, and is written by Troy Denning. It will be released first as a hardcover novel, with the paperback version coming in November of 2011.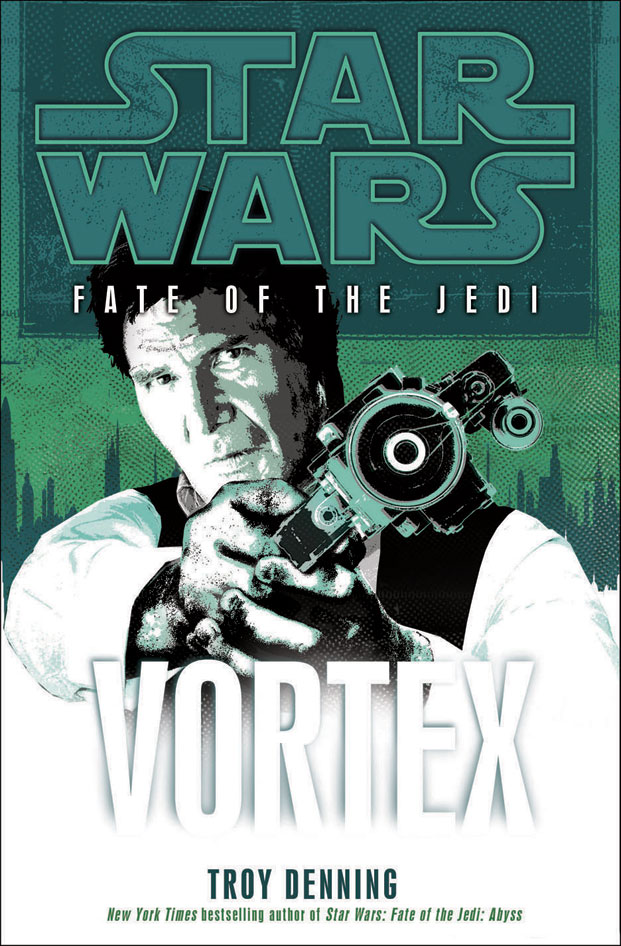 Vortex will feature Han Solo on the front cover, and Kenth Hamner was recently announced to be seeing his first cover action on the back side.
Troy Denning's next Star Wars novel after Vortex will the the ninth and final book of the series. The title was announced at Celebration V, and it is certainly foreboding; Apocalypse.  The series will come to a conclusion on November 22, 2011.
Our release schedule has been updated accordingly.
Source: Random House (via: Star Wars Books (Del Rey) Facebook)