Darth Skuldren
Moderator



Joined: 04 Feb 2008
Posts: 6953
Location: Missouri

I used to collect toys and rummaging around in my upstairs loft, seeing all my old collectibles got me wondering if anyone else around here ever collected toys

other

than Star Wars.

My most prized pieces would be Colorforms Outerspacemen collection, some late 60's wire bendy toys.



I have everyone in the picture except Colossus Rex (green scaly guy back center) and Astro-Nautilus (purple octopus alien). Pretty cool toys.

Another thing I collected a lot of was the Masters of the Universe toys. The classic Castle Grayskull, He-man, and Skeletor. I have quite an extensive collection of the figures, playsets, and vehicles. However, the rarest piece I have is the Eternia playset, which is huge. This thing is over two feet tall.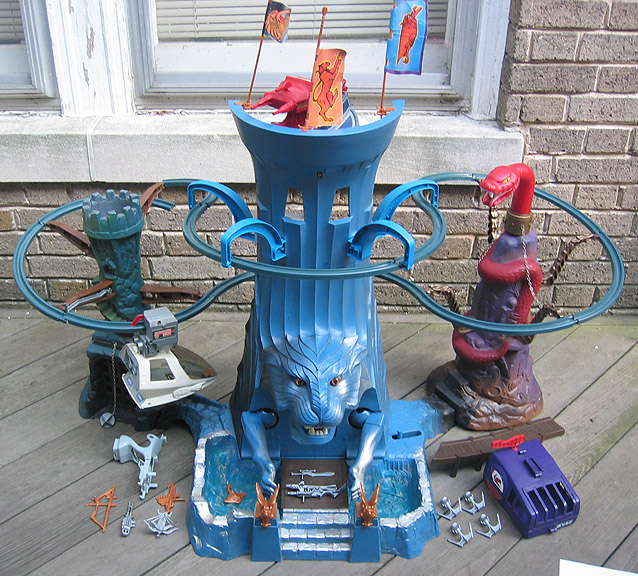 I also have an old Shogun Warrior Godzilla...



[Note: these aren't my pictures...haven't quite motivated myself that far yet
]
_________________


"I believe toys resonate with us as humans, we can hold them, it's tactile, real! They are totems for our extended beliefs and imaginations. A fetish for ideas that hold as much interest and passion as old religious relics for some. We display them in our homes. They show who we are. They are signals for similar thinking people. A way we connect with each other...and I guess thats why I do toys. That connection." -Ashley Wood