I saw

Brave

last night!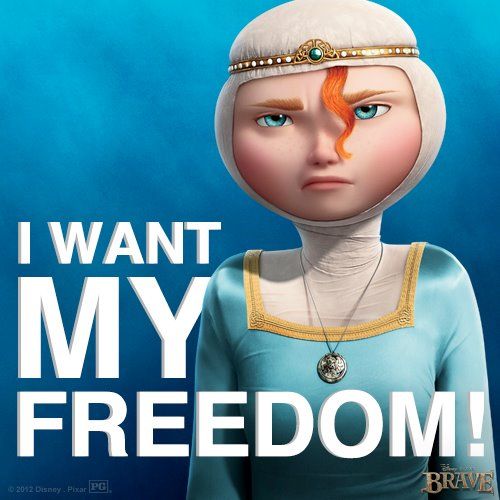 Spoiler-free thoughts: I went to see

Brave

with my uncle last night and we both really enjoyed it (I think he actually enjoyed it even more than me; he was tearing up at the end
). I really like both Merida and Elinor and could empathize with both of them even thought their opposites. For anyone who was worried about the trailers making

Brave

look like feminist propaganda - don't worry, it isn't. It's all about the relationship between Elinor and Merida and I'm happy to say they

both

learned a lesson by the end. Scotland is one of my favourite countries (it certainly has my favourite accent) and Pixar did a gorgeous job with capturing it's landscapes and atmosphere. It was also one of the funniest Pixar movies in a while... and slightly raunchier than usually. This would normally bother me more, but I don't know, it kind of fit with the setting. I don't think this is any indication that Pixar is becoming Dreamworks. So overall, not one of Pixar's best, but that is a lofty goal to reach. Brave is a solid, heartfelt, hilarious movie with beautiful animation. I recommend it.

One gripe:


Click here to see the hidden message (It might contain spoilers)


_________________


Where sky and water meet,
Where the waves grow sweet,
Doubt not, Reepicheep,
To find all you seek,
There is the utter east.