Taral-DLOS
Master



Joined: 23 Nov 2010
Posts: 2066
Location: Ontario, Canada
Caedus_16 wrote:
Dog-Poop_Walker wrote:
Caedus_16 wrote:
Dog-Poop_Walker wrote:
Thanks Taral-DLOS, but I meant the Japanese translations of the novels. I can't read them, but they have cool cover artwork.


Ya I'm trying to get ahold of the NJO books with the Japanese covers. They put more effort into displaying EU characters and such with them. Ours were cool, theirs were more cartoonish, but they got more character out of theirs. Plus their Dark Journey books have a Hapan Battle Dragon on the front, and who doesn't love that.


Those covers are also hilarious because they are just photoshopped. Isn't the battle dragon a shopped Klignon warbird (or whatever that is called, I don't know Trek)?




Uh, its giant and round? Lol a warbird looks like a bird. A Battle Dragon is a two level, giant structure with guns all around the perimeter that rotate and spin. I loved finally getting to see one.

And ya, some of the bad photoshopping is hilarious but its worth it to see better shorts of the characters like Saba or Cilghal. Even Anakin got better covers because he was at least visible. Oh and Harrar got a great moment to!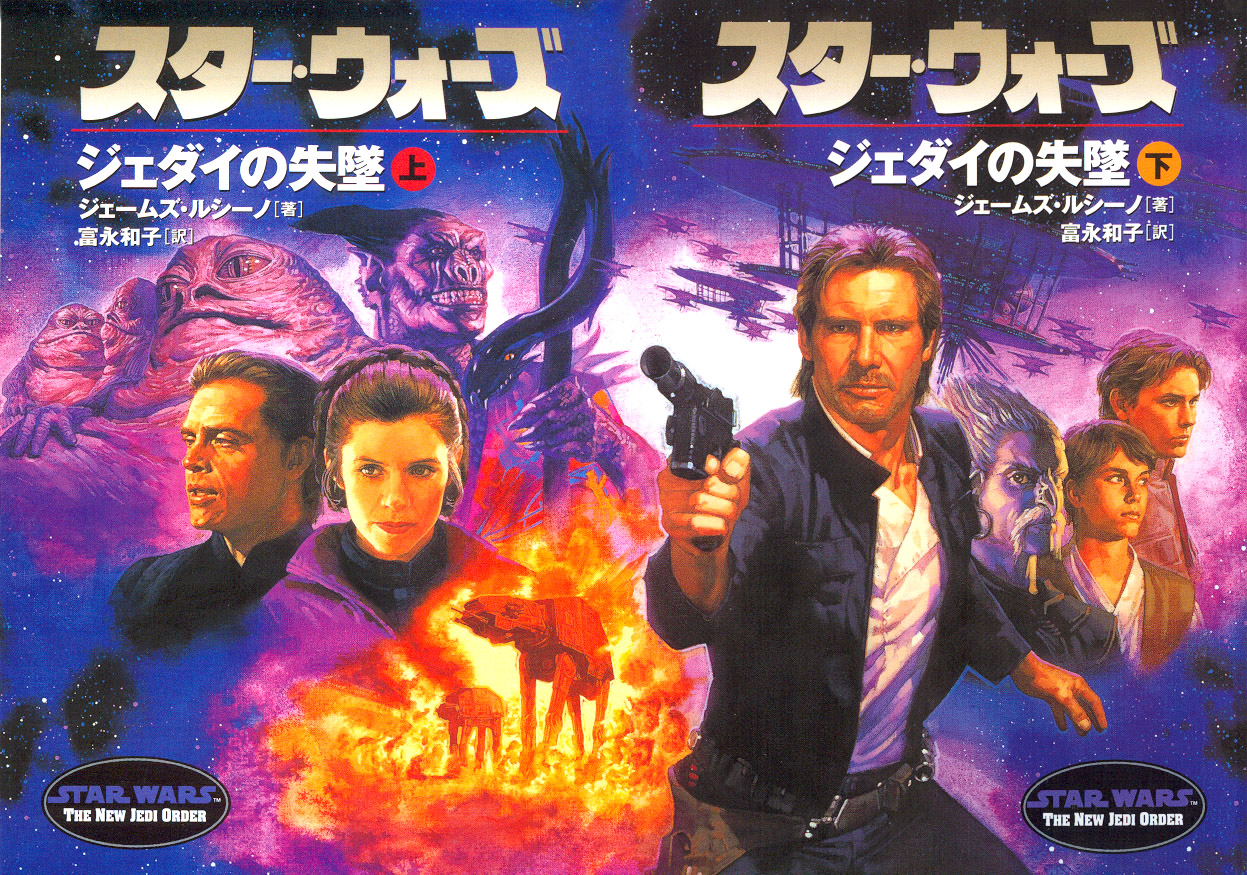 Yea those look absolutely nothing like Klingon ships.

And regarding terminology, it's called a Klingon Bird of Prey (the little ships). The big ones are just called Battle Cruisers or other such terms. Warbird is used to describe Romulan ships. The new Trek film erroneously used the term for big Klingon ships too, and they admitted their mistake in some of the blu-ray featurettes.
_________________
http://taralbooks.blogspot.ca