Darth_Henning
Master



Joined: 12 Apr 2011
Posts: 589
Location: Canada
Reepicheep wrote:
This is being called "the first behind-the-scenes picture":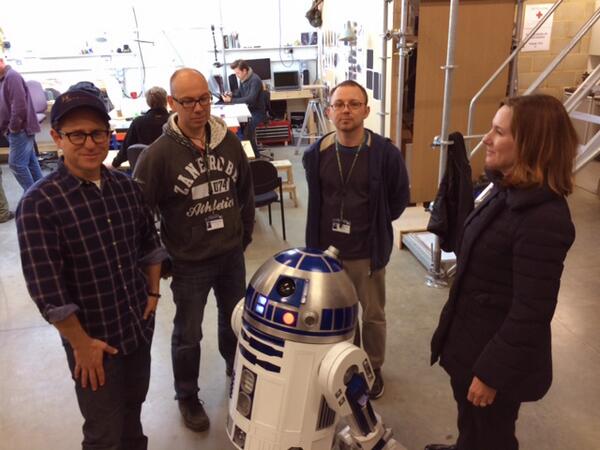 It was tweeted by Bad Robot with the words, "Hi from the workshop! #StarWarsVII"

If this is indeed the R2 they're using in the film, I'm a bit surprised at how cleaned up he looks, considering that we've been hearing Episode VII will be going back to old school Star Wars.


So what you're saying is that you never clean anything Reep?


Also, for a lot of movies, if they want to age something realistically, they'll build a perfectly new copy and then age it.

For example, for the movie Defiance, the main character wore a leather coat the whole movie. He was leading a group of survivors during German Occupation in WWII who lived in a forest in hiding. To show the passage of the war years they made two identical coats. One they used at the beginning and was left basically new. The other they spent two weeks having people walk over, beating with chains, hacked at a couple times with a box cutter, soaked in water and left crumpled in a corner to dry etc.

The difference was quite striking, and the wear therefore looked very realistic (because it was).

The two were at an exhibit that came to the museum here on movie costumes and I have a picture that I'll try and upload when I remember.

So theoretically this is R2 before "aging" process.

Or they just did one heck of a rebuild. Luke had to do something those lonely nights on Yavin IV when Mara was away







Addendum:

We have the Original Trilogy, the Prequel Trilogy, and coming soon the Sequel Trilogy.

What happens if someone decided to do episodes X-XII? what would those be called? Just a thought.
_________________

Darth Skuldren wrote:
Yes, we're still at the mercy of Darth_Henning